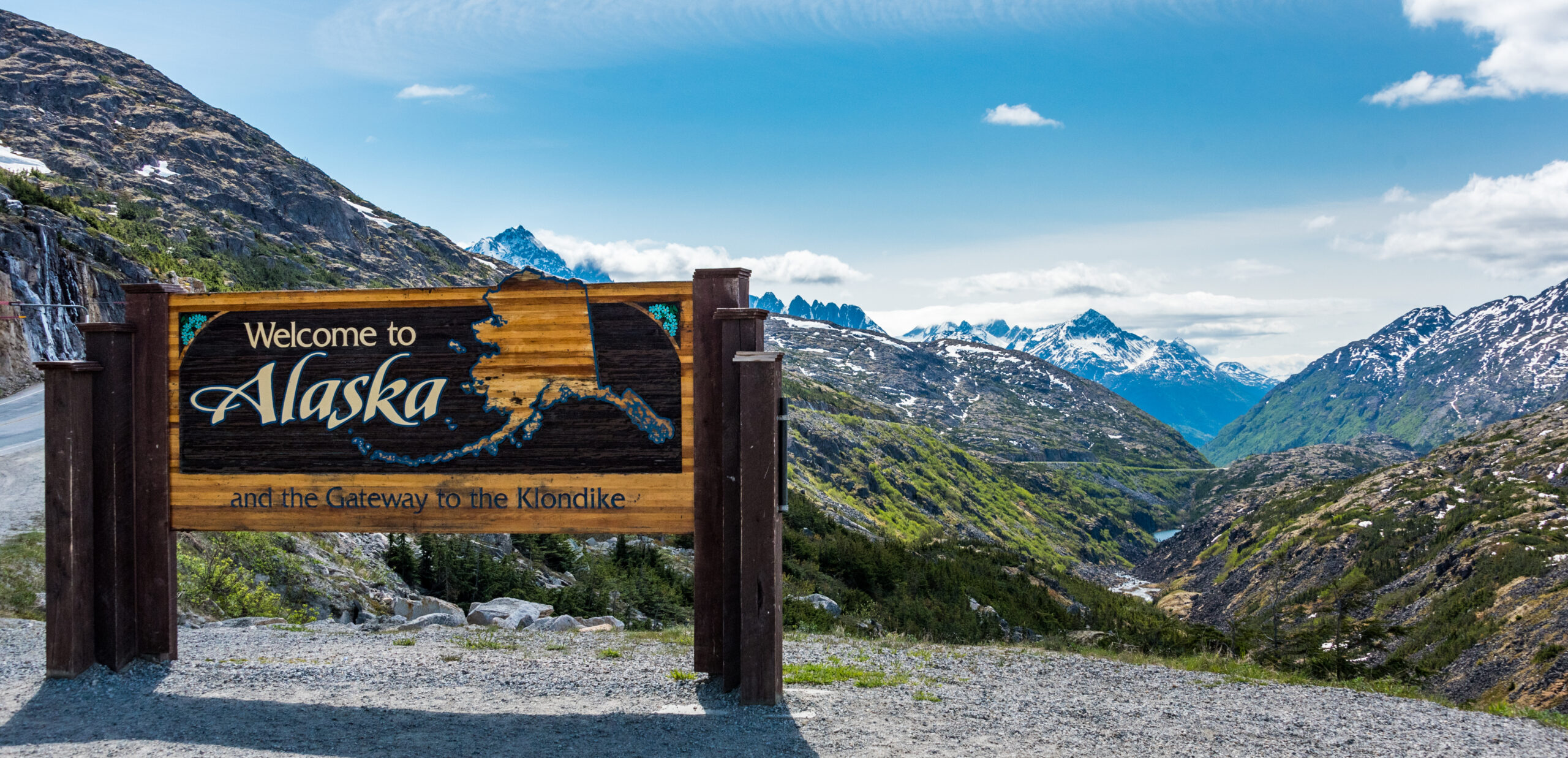 Alaska is currently OPEN by road system to all U.S. citizens, permanent residents and International travelers for non-essential (recreational) travel. Current Covid protocols for non-citizens of the United States citizens at land borders should be prepared to show proof that they are fully vaccinated (not boosted) if asked by the border agent upon arrival. This does not apply to U.S. citizens or permanent residents of the U.S at this time.  For more information you may visit the US Border and Customs page at: US Border and Customs Website
Updated September 26, 2022
Health guidance for Alaska travelers

Alaska's travel mandates and orders are now travel advisories. These processes and best practices, although not required, are still encouraged by the Alaska Travel Industry Association (ATIA) and Governor Dunleavy's administration. ATIA, the state's leading membership association for Alaska's travel industry strongly encourages all travelers to Alaska to test for COVID-19 before they arrive or test when they enter the state. We also ask that all travelers to our state are diligent and follow protocols to keep you and our communities safe.  Travelers arriving in Alaska from another state or country are encouraged to follow health guidance. Read the current guidance at theCOVID-19 Outbreak Health Advisories Information Page,Alaska Safe Travels App, andfrequently asked questions.

On this page:
Conditions across Alaska are dynamic and may change with little notice as a result of the COVID-19 pandemic. Always plan ahead and be prepared for changes. Enjoy your travels, but we ask that you stay home if you feel sick, even if you have mild symptoms.
Travel Advisories in Effect
Health Advisory 2: International and Interstate Travel, which addresses recommendations regarding travel into Alaska, andHealth Advisory 3: Intrastate Travel, which addresses travel within Alaska, went into effect on February 14, 2021, and have been updated on April 26, 2021. The changes keep protective protocols in place but are aimed at making the rules simpler and easier to understand.Read the detailed recommendations and information at Health Advisory Information.

If I get vaccinated do I have to comply with Health Advisory 3, Intrastate Travel or Health Advisory 2, International and Interstate Travel?
Wear a Mask While Traveling
All travelers into, within, or out of the United States, e.g., on airplanes, ships, ferries, trains, subways, buses, taxis, and ride-shares will be required to wear a mask. The mask requirement also applies to travelers in U.S. transportation hubs such as airports and seaports; train, bus, and subway stations; and any other areas that provide transportation. Transportation operators must require individuals onboard to wear masks when boarding, disembarking, and for the duration of travel. Operators of transportation hubs must require individuals to wear a mask when entering or on the premises of a transportation hub.
From more information on President Biden's Executive Order or to view frequently asked question, visit:Federal Register Notice: Wearing of face masks while on conveyances and at transportation hubs.
Critical Infrastructure
Travel that is deemed essential or for critical personal needs, as previously defined in Health Advisories 2 and 3, will continue as it has under existing guidance. This includes, but is not limited to, child custody exchanges or visitation, and military families relocating under orders.
Traveling after having COVID-19
Asymptomatic travelers that had a positive viral test for COVID-19 within 90 days of departure to Alaska are not recommended to pre-travel test nor test upon arrival. Proof of prior positive viral test for COVID-19 can be optionally uploaded to the Alaska Safe Travels App.Individuals who are currently positive with COVID-19, cannot travel to Alaska until they have been released from isolation, or cleared for travel, by a medical provider or public health agency.
Traveling through Canada
TheGovernment of Canada has introduced further restrictions on international traveland new rules for international flights, COVID-19 testing and quarantine are in effect. Find out if you can enter Canada.
Traveling internationally to Alaska
If you're traveling internationally to the United States, make plans to get tested before travel:
Testing
The State of Alaska has no travel testing requirements. However, pre-travel testing continues to be strongly encouraged for non-vaccinated travelers. Fully vaccinated travelers are not asked to test. Individuals are fully vaccinated two weeks after the receipt of one dose of a single-dose COVID-19 vaccine, or the second dose in a two-dose series. For more information, visit ourCOVID-19 Testing webpage.
Where can I find a test site?
Alaska does not endorse or suggest any particular testing site or company, but the following information is provided to assist in your research:
What are at-home options for testing?
There are seven FDA-approved home-collection COVID tests:
Questions?
Please have a safe and healthy trip. If you need more information, please visit these sites:
Contact information
Information above obtained from the Alaska Department of Health website at: https://dhss.alaska.gov/dph/Epi/id/Pages/COVID-19/travel.aspx