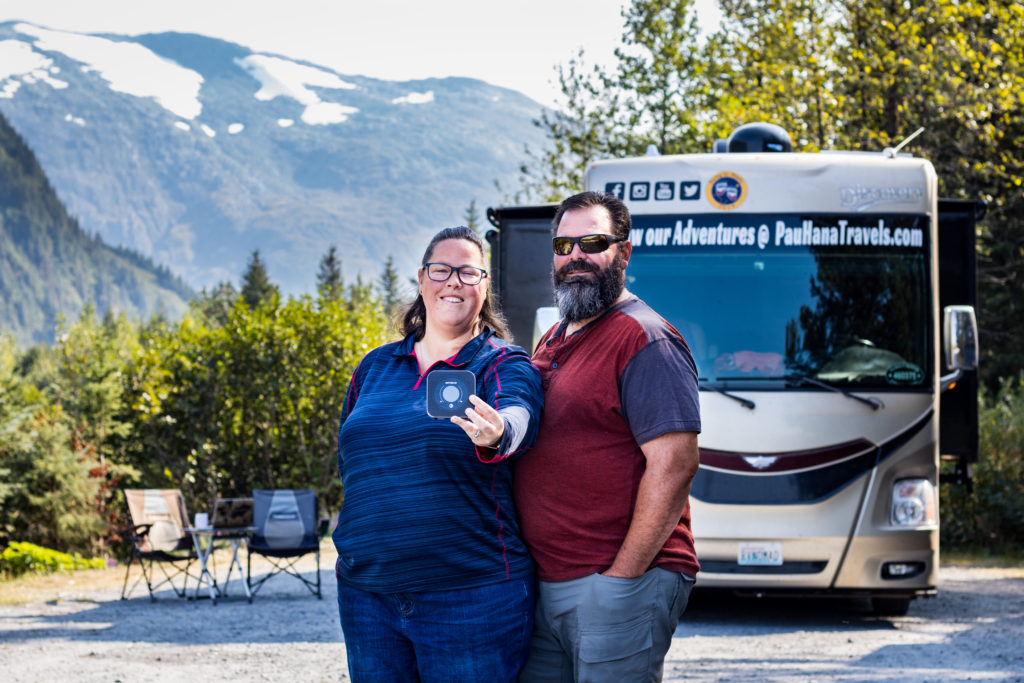 High Speed Internet for Rural Locations, RVers & Travelers!
We realize data is always hard to come by when on the road and we have found the perfect solution to help keep you connected while traveling.  Do you need more data? Are you always going over your data limits and getting throttled by your cell carrier? Do you need global coverage while traveling outside the United States? We have found the perfect solution to be cross-connected with UNLIMITED and UNTHROTTLED plans that fit the active traveler like yourself!
Since January of 2017 our unlimited, unthrottled jetpack service thru EZ Mobile Data has been worth every penny! It has never failed us over thousands of miles of travel throughout North America when we are in cellular service to run our motorhome's internet like you would a house.  Everything digital in our RV is connected to our in-house wifi provided by our jetpack and/or Pepwave router. From cell phones, Alexa, smart tv's with Fire TV, Roku and Apple TV, laptops and other digital devices we are always up and running when service can be found from a nearby cellular tower.  Because we work from the road knowing that our service will never be throttled or reduced is reassuring so we do not need to watch our data utilization. 
We have partnered with the EZ Mobile Data to bring to you a no contract, month-to-month solution for your data needs with plans with the biggest carriers in the United States!
Key Features
No Contracts – Never any contracts, cancel anytime and only pay month to month

Automatic Bill Pay – Pay your membership automatically each month via Paypal Secure Online Payments (manual payments are an option as well)

No Throttling Plans Available – No Throttling Ever, truly unlimited 5G/4G LTE high-speed data

Bring Your Own Device – Have an Mifi device, router or other compatible modem? Then use it! We'll ship you just the sim card and you're ready to go!

14 Day, No Risk, Money-Back Guarantee – 

We are confident that our solutions will help you stay connected, that's why we offer a 14 day, no risk, money-back guarantee!
How Much?
Data plans are currently starting at $130.00 per month and increase in price depending on the plan and data limits you choose.  To see all plans available create an account and log in to shop all packages available.
Jetpacks are also available for purchase if you need one and if you already have a device (sim card router, jetpack, tablet, or old phone) you can bring your own device and just purchase the needed sim card for your plan. (Accessories are while supplies last and availability may be limited.) EZ Mobile Data makes it easy for you regardless of what you need!