[Motorhome 24v Lithium Solar Upgrade]      [5th Wheel 12v AGM full Solar Install]
Welcome to the Pau Hana Travels Solar Guide. We have put this Solar Guide together for those of you who have watched our Solar Videos on our RVing to Alaska YouTube Channel and have questions about the configurations on Gary's Dad's setup who he installed a complete solar system on his 2014 Coachman Brookstone 5th Wheel.  We have included videos of the installs, wiring diagrams, and parts lists for this build. To visit our EPIC Monster 24v Lithium RV Solar Power Upgrade on our Class A motorhome click here.
Gary's Dad's 5th Wheel Solar Installation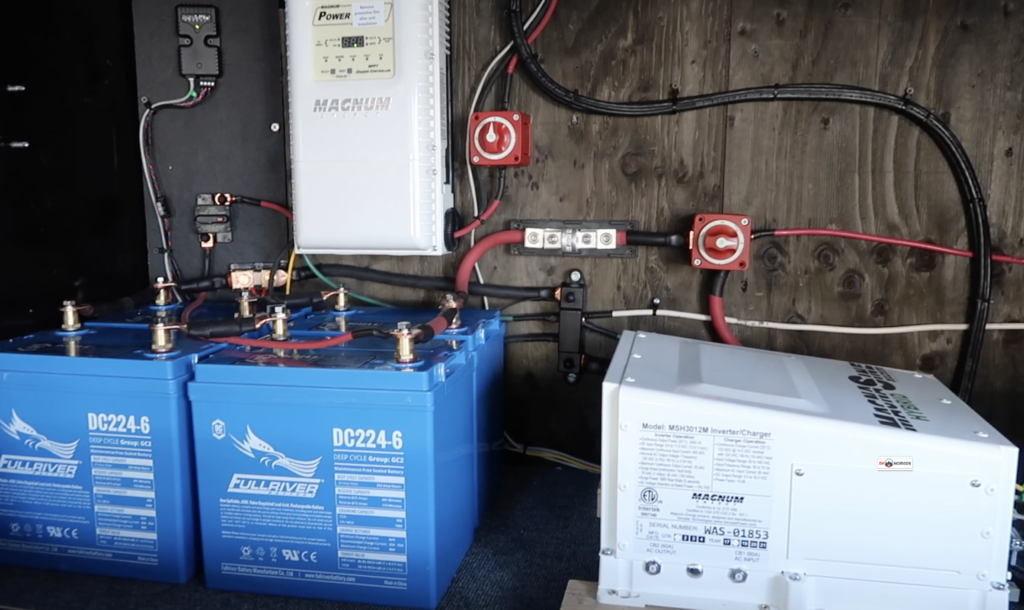 In April of 2018 Gary installed a complete solar system from scratch on his Dad's 5th wheel. His system includes:
1200w of High-Tec Solar panels on the roof

4 FullRiver 6v 224 Ah AGM Batteries

Magnum 3000w Hybrid Inverter

Magnum MPPT-PT100 Solar Controller

For Dad's install we teamed up with Continuous Resources, LLC  for the best deals for this DIY Solar Install Project.  Continuous Resources is a leading provider of  SOLAR PANELS, POWER INVERTERS, MPPT SOLAR CHARGE CONTROLLERS, DEEP CYCLE BATTERIES, BACKUP GENERATORS AND MORE!  
Continuous Resources, LLC makes renewable energy more accessible for recreational vehicles, homes and businesses by providing quality solar power system components, including solar panels, solar power inverters, MPPT solar charge controllers and other energy saving products. We believe that their products will not only allow our customers to achieve low cost and reliability of electricity but also help to become better stewards through efficient energy use. Their selection of solar panels, MPPT charge controllers, inverters and generators will help you build a custom power system, whether you are working on an RV Solar Install, off-the-grid home project or want to install it as an additional source of energy. Their flagship line of products — pure sine power inverters — can also be used with other types of electric power sources, like vehicle, truck, RV or boat batteries. These products meet the needs for efficient energy use at home and on the road. Whether you are shopping for solar panels, batteries, inverters, charge controllers or generators…Continuous Resources has got you covered!

(We are NOT sponsored by Continuous Resources, LLC and we were not paid any compensation for the products used or shown in our videos. We are a paying customer with a affiliate relationship with Continuous Resources and may be paid a small commission if you purchase their products thru our links.) 
Individual videos for this install are located further down on this page below the parts list. To watch our full Solar Installation Video Series click here: https://www.youtube.com/playlist?list=PLnsXVMhrx_6HWTrRYMWxrTMv4rUNNefWG
DAD's WIRING DIAGRAM: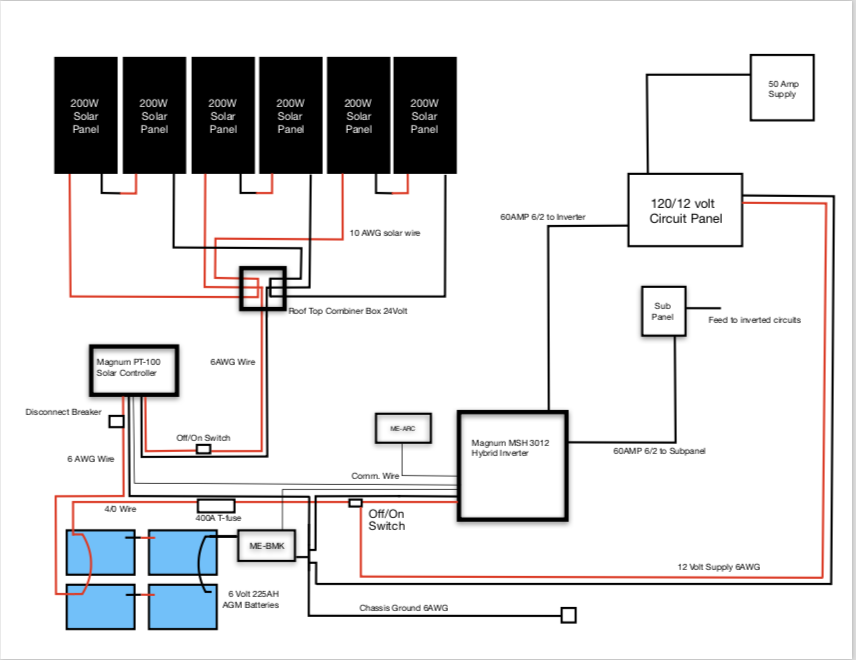 To download this diagram you may access it by clicking here!
PARTS LIST FOR 2014 BROOKSTONE BY COACHMAN 5TH WHEEL
DISCLAIMER: This parts list contains affiliate links, which means that if you click on one of the product links, we'll receive a small commission. This help support the channel and allows us to continue to make videos like this. Thank you for the support!
DAD'S PARTS LIST:
DAD'S INSTALL VIDEO SERIES:
SEE OUR FAVORITE GADGETS AND GIZMOS AT: www.amazon.com/shop/pauhanatravels
Support us for free when shopping at http://amzn.to/2uRh6rw
We are a participant in the Amazon Services LLC Associates Program, an affiliate advertising program designed to provide a means for us to earn fees by linking to Amazon.com and affiliated sites.